Dhari Devi Temple
On the way to Kedarnath, lies temple of Dhari Devi on the bank of Alaknanda River in Srinagar, Uttarakhand. This temple is home of the upper idol of Goddess Dhari while its lower half is in Kalimath. She is known protector of the Char Dham and reincarnation of maa kali.
This article is about the floods of 2013 that destroyed everything in its path and left us with the question of how gods can be so brutal.
The locals believe that Goddess changes forms during the day. She is a child in the morning, a woman in the afternoon to an old lady in the evening. Goddess Kali is known for her anger and powers to end the world and cause havoc when angered.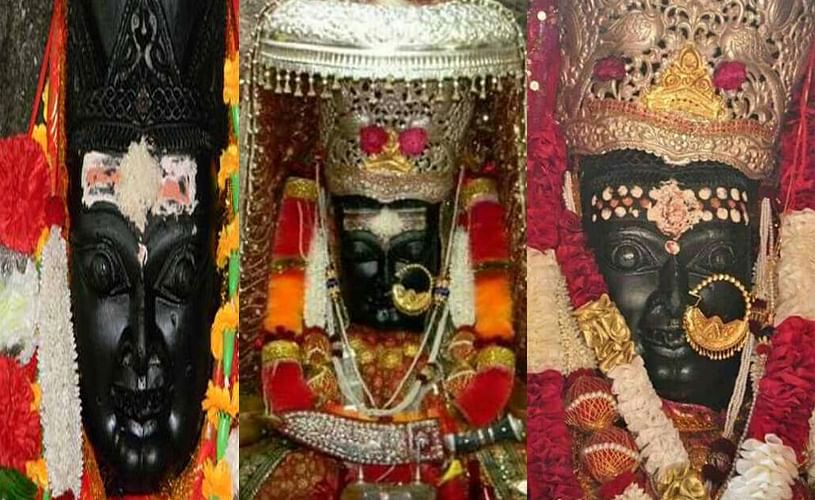 In 2013, original temple of goodness Dhari was demolished for the construction of the 330 MW Alaknanda Hydro Electric Dam built by Alaknanda Hydro Power Company Ltd (AHPCL). The temple was causing hindrance to the Hydro Power project.  After many protests by the locals, it was decided to move the deity. On 16 June 2013, due to heavy rainfalls, the idol was removed from her place. Hours after the idol have moved the region faced of the biggest tragedies that shook the region and taken many lives. As soon as the idol was lifted from her original position, cloudburst occurred which resulted in disastrous floods and landslide in Kedarnath. This devastated the whole Uttarakhand killing hundreds of people.
The original project was left in ruins after the floods but it didn't cause any damage to the temple. People believe that Uttarakhand has to face Godness wrath as she was shifted from her original place where she has been for thousands of year.
A similar attempt has been made in 1882. A local king tried to shift the place of the idol but the result of it was disastrous. The implication was a landslide that almost flattened Kedarnath. After that locals believe not to anger Dhari Devi who has immense power and showed it every time to people when they tried to relocate her.
Now a new temple is being constructed just above the place of her original location. To facilitate the Hydropower Project smoothly the height of the temple was raised around 611meters so that the temple would stay above the water level of Alaknanda River and would not submerge in the river.
Is this a Gods ways to tell not to mess with them or just a natural disaster as the scientific reason for the floods? But still we can't ignore the timing of the cloudburst and not a single scratch has been on the Kedarnath temple. Is there a connection between two or just plain coincidence we don't know that for sure but this mystery still boggles minds people to this day.+
visit us for the best content writing services